Biceps Tendon Repair Stem Cell Treatment
Natural Process. Quick Recovery. Remarkable Results!
Biceps tendinitis/ tendinosis/ tear defined:
There are many factors both genetic and environmental that contribute to the disease process known as biceps tendinitis/tear. In many cases patients tendinitis or tear with subsequent shoulder, arm, or elbow pain results after repetitive activity causes micro-injury to the tendon. Repetitive micro-trauma and an inability on the part of the body to fully heal the tendon (due in part by poor blood supply) causes chronic tendon tearing and degeneration (more correctly defined as tendinosis).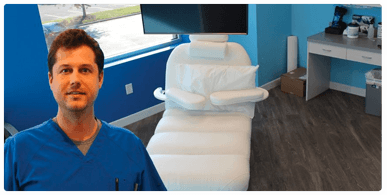 Downfalls of Biceps tendon surgery
Biceps tendon surgery is an invasive procedure. In many cases surgeons will attempt to fix the underlying problem by debriding, scraping, or simply put cutting the tendon. These approaches can result in delayed healing time as well as loss of strength from the biceps muscle when the tendon is cut. Complicating factors to these surgeries include prolonged downtime from work and activity, risks such infection, and ineffective pain relief.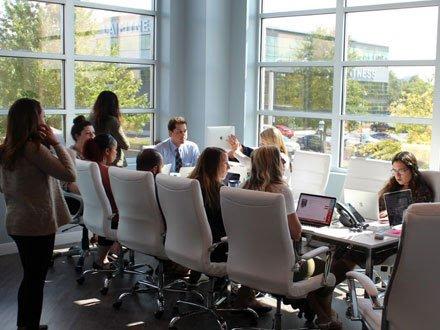 A Bio-Restorative Stem Cell procedure for Biceps tendinitis/tear
Traditionally, the only treatment for those with biceps tendinitis/tendinosis or tearing was an invasive tendon surgery that involved debriding, scraping, or simply put cutting the tendon. A Bio-Restorative Stem Cell procedure for those with a biceps injury is an ultra-minimally invasive same-day injection procedure designed to alleviate pain and improve function with an aim at tendon healing and preservation. In addition to being less invasive then surgery, the procedure conveys less risk of complications and in many cases less downtime. Though it is not covered by insurance carriers, out of pocket costs for this procedure are often comparable to biceps surgery when considering copayments and loss productivity associated with surgery. Most importantly, this joint preserving procedure allows you to keep your biceps tendon tissue intact. In other words, the Stem Cells from your own body harness your own body's healing capability to naturally restore, reduce pain and get you back to doing the things you love.
WHY CHOOSE iOBX FOR YOUR TREATMENT
At its foundation, iOBX was created to provide advanced high-quality bio-restorative stem cell procedures and a concierge, patient-centered experience.
The Board-Certified Physicians at iOBX are extremely experienced in successfully treating injuries of the biceps tendon and have devoted their careers toward treating Orthopedic conditions using Stem Cells from the patients' own body. We are 100% dedicated to Orthopedic Stem Cell Treatments (you probably wouldn't go to a part-time brain surgeon, so why would you go to part-time Stem Cell doctor or even worse a mid-level Physician Assistant or Nurse Practitioner). iOBX Physicians have extensive experience in precisely implanting your own Stem Cells into your biceps tendon and applicable supporting tissues using cutting-edge, precision guided imaging technology. Our amazing physicians always make sure to put the patient's needs first in a complete patient-centered process, that includes concierge in-depth consultation with a medical doctor, and continuous check-ups even after the treatment. The wonderful work of our team is reflected in all our independent 5-star reviews
Countless independent 5-star reviews
Reviews Directly From Google.com