MISSION & CORE PRINCIPLES
OUR MISSION
Use Innovative OrthoBiologics treatment technologies and other adjunctive, synergistic modalities based on a foundation of safe, scientifically sound and substantive principles to help those with orthopedic related conditions heal themselves by optimizing the individual's own body's innate, autonomous healing capabilities all in a patient focused, caring, and fresh environment.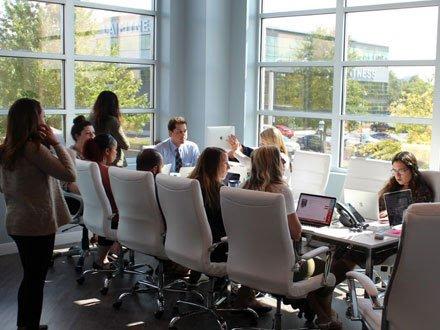 PATIENT CENTERED
Create a warm and caring patient-focused environment

PASSIONATE
Our greatest intangible strength is our passion for the services we provide resulting in a "different" and fresh patient experience

COMPASSIONATE
We seek to understand the debilitating nature of our patient's orthopedic complaints

HONESTY
Clearly communicate how we can help our patients and partners, while being honest about our limitations when appropriate

DRIVEN
We strive to be leaders with a constant focus on how we can deliver world-class care to our patients both within and outside of the Carolinas
INNOVATIVE
We strive to provide safe, high-quality, cutting-edge treatment options for our patients

PARTNERSHIP
We desire to partner with quality individuals/groups who share our vision to create symbiotic relationships in treating our respective patients

UNIFIED CULTURE
Every team member is carefully selected, valued, and empowered to optimally flourish in performing his/her role within iOBX™️
Don't Believe Everything
You Hear about Stem Cells
---
Are you being treated by Board Certified Medical Physician?
Are you getting a one size fits all static stem cell procedure or dynamic approach with a real-time adaptation of cells?
Is there a processing lab on-site, and do they check their cell viability count and cell populations?
Learn more
Countless independent 5-star reviews
Reviews Directly From Google.com

Jeri
I came to iOBX™️ with pain in my elbow. I couldn't work out at the gym or do my daily activities without pain that limited by quality of life. I had Bio-Restorative treatment done using by own body's cells and have been very pleased with results. I am now back at the gym and not inhibited by my elbow pain. I would highly recommend iOBX for a natural, effective approach to healing and pain relief.

Ace
Being a NFL running back for a decade took a toll on my body. Going on 2 and a half years ago I underwent Stem Cell treatment with iOBX for both knees and I couldn't be more happy with the results. I had cartilage loss, torn meniscus, loose ligaments, swelling and 10/10 pain especially in my left knee. Now I have virtually no problems with either knee and couldn't be more pleased...

Chas
They helped me with a severely arthritic great-toe joint. Their treatment combined with the therapy they recommended at the PT Center has enabled me to go from walking awkwardly to getting back into jogging. A professional, caring, and helpful approach to health care.