BIO-RESTORATIVE
STEM CELL ORTHOPEDICS &
SPORTS MEDICINE CENTER
​REQUEST AN INFORMATION PACKET.
WHY CHOOSE iOrthoBIOLOGIX ELITE ORTHOPEDIC CARE USING AN INNOVATIVE APPROACH
STEP ONE
CONSULTATION
Our patients meet directly with one of our board certified, advance fellowship trained physicians for 90 minutes and includes collecting in-depth medical history, comprehensive examination, ultrasound and treatment recommendations.
STEP TWO
HARVESTING
We count our cells and therefore know that we are harvesting extremely high quantities of stem cells – 200-300% more than average. If you consult with anyone else about stem cells, we would encourage you to ask them if they are counting their cells, and furthermore – if they are determining the cell viability and apoptotic counts.
STEP THREE
PROCESSING
In our advanced, BIOLOGIX lab, we concentrate and manually process your stem cells that have just been harvested. Many clinics advertise "amniotic stem cells" as live, viable cells when in fact, they are not. We ensure cells are alive and viable, formulating and customizing them for your treatment.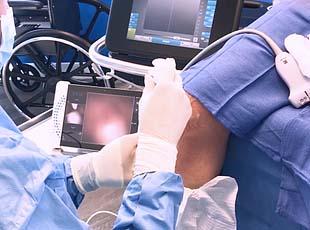 STEP FOUR
IMPLANTATION
We use image guided precision to implant the processed cells to the site of the pain, arthritis and/or tearing. Our technique is so accurate that we implant within a millimeter from the damaged tissue.
STEP FIVE
POST-PROCEDURE
Bio-restorative procedures have significantly less downtime than surgically invasive procedures. Our process is more efficient and more effective, allowing our clients to heal faster.
FIRST CLASS
FACILITY & CARE
Our team is passionate about delivering the highest quality of care possible before, during and after your procedure.
LEARN MORE ABOUT THE iOBX DIFFERENCE
TREATMENT AREAS
EXPLORE THE CONDITIONS AND AREAS THAT
iOBX SPECIALIZES IN TREATING.
"STATE OF THE ART FACILITY WITH A DEDICATED, COMPASSIONATE STAFF."

Having suffered with osteoarthritis in my left knee for years and then suffering from a torn meniscus and tears in my ligaments, I turned to my Mac to search for alternatives to knee surgery. There were many options. The information on the stem cell treatment seemed like the option for me and I chose iOrthoBIOLOGIX and Dr. Jason Tucker without any hesitation. After meeting with Dr. Tucker, I knew he was the one I would trust to help me with my knee. iOrthoBIOLOGIX is a state of the art facility with a dedicated, compassionate staff.
My combination stem cell treatment on my left knee has given me a pain free knee. After the stem cell treatment, I began to feel relief in two weeks. I have no creaking and no cracking in my left knee, have full range of motion and can do all the activities I was doing prior to the injury to my knee. My experiences from the initial contact and consultation through to my follow up visits with the iOrthoBIOLOGIX staff and Dr. Tucker were always positive and pleasant with thorough explanations of the procedure.
There is no wait time for your appointment and the relaxing room is a great private area where the person accompanying you can enjoy refreshments, watch movies, or read. The staff even checks frequently to make sure all the needs of the person waiting are also being met. This is certainly unlike any medical facility I have even experienced.
"THERE IS NO REASON WHY THIS SHOULDN'T REPLACE SURGERY."

I went to Dr. Jason Tucker with a torn ACL 2 months after it occurred during a skiing event. My stem cell treatment was about 7 hours with breaks including food and I was on crutches for two weeks. After 6 weeks with physical therapy, I was almost limp and crutch free. After 6 months, I could wear heels and do elliptical, walking and bicycle exercises. If I had gone with traditional surgery, I most assuredly would still be in recovery in addition to having some sort of arthritis. Dr. Tucker and his staff practice radical hospitality and stay late to answer a million questions. There is no reason why this shouldn't replace surgery. No drugs needed only turmeric and grape skin extract. Highly recommend.
"I HAVE BEEN ABLE TO RESUME ALL ACTIVITY PAIN FREE, FINALLY PUTTING THIS ACCIDENT BEHIND ME."

I was referred to Dr. Zeckser by my PCP after a mountain biking accident that sent me to the emergency room. I had quite a bit of damage to my rotator cuff and a torn AC joint. Dr. Zeckser offered PRP Therapy for healing and pain control rather than opioids suggested by other doctors. Within two weeks of my first treatment, at lest 70% of my pain had abated and I regained motion in my shoulder and the ability to use the arm again. AS of right now, my shoulder feels great and I have been able to resume all activity pain free, finally putting this accident behind me.
"I FEEL LIKE I HAVE A NEW KNEE."

Dr. Tucker's stem cell procedure left me with a much better knee…so glad I went through with it. I had meniscus tears, loose ACL, bakers cyst etc… one unstable knee that would "swell up" after intense exercise, never really draining and creating a feeling of "presence" on a daily basis. 12 weeks post stem cell procedure and 3 weeks post booster (stemish) and I feel like I have a new knee, meaning I hardly feel it at all…the way it should be. This last week I have started my rehab exercise at a more intense level with no pain at all. The science works and Dr. Tucker's knowledge on how best to appropriate it to his patients is excellent. A real scientist at heart! I was lucid through all procedures and was underwhelmed with the discomfort. Much better alternative than surgery!
CONTACT

CONTACT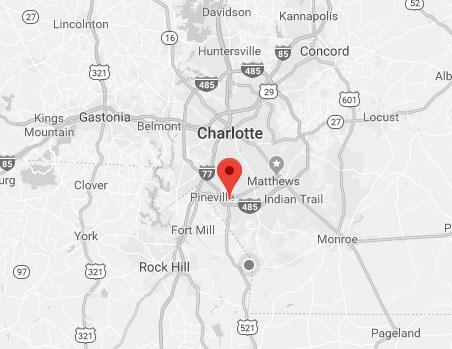 TO REQUEST MORE INFORMATION
For any inquiries or to request an information packet to be mailed to you, please call our office or fill out the following form.
TO CONTACT OR VISIT OUR CENTER
12312 Copper Way, Suite 200
Charlotte, NC 28277
Phone: 980.859.2340
Fax: 844.830.8115
[email protected]
MARKETING AND MEDIA
For marketing, media and press inquiries please
send an email to
[email protected]