Sacroiliac Joint Pain (SIJ)
Natural Process. Quick Recovery. Sacroiliac Joint Pain (SIJ) Stell Treatment!
Sacroiliac Joint Pain (SIJ)
The sacroiliac joint helps connect the lower spine to the pelvis. This joint is braced by strong supporting ligaments which helps to limit its motion. The SIJ can become irritated, inflamed, and/or arthritic which classically causes buttock pain that at times can radiate into the leg.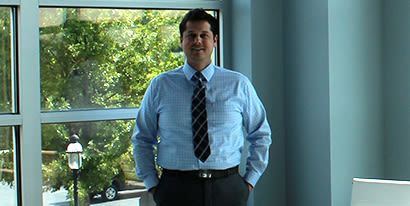 Sacroiliac Joint Pain (SIJ) Stem Cell Treatment
Downfalls of SIJ fusion surgery
Sacroiliac joint (SIJ) surgery for this condition often involves placing rods through the joint to fuse the joint. The surgery is invasive and comes with significant recovery time. When hardware is added there is a concern that spine segments adjacent to the area may wear down quicker because the distribution of mechanical forces is altered.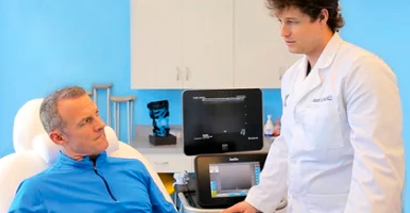 iOBX Sacroiliac Joint Pain (SIJ) Treatment
A Bio-Restorative Stem Cell procedure for Sacroiliac Joint Pain (SIJ)
A Bio-Restorative Stem Cell procedure for SIJ pain is an ultra-minimally invasive same-day injection procedure designed to alleviate pain, improve function, slow degeneration, and aid in healing. Treatment is aimed at the SIJ joint, surrounding supportive SIJ ligaments, and any other applicable areas nearby (muscles, ligaments, joints). In addition to being less invasive than surgery, the procedure conveys less risk of complications and less downtime. Most importantly, it does not require fusion hardware that may alter the mechanics of the SIJ joint and surrounding areas.
WHY CHOOSE iOBX FOR YOUR SACROILIAC JOINT PAIN (SIJ) TREATMENT
At its foundation, iOBX was created to provide cutting-edge, remarkable Bio-Restorative Orthopedic Stem Cell Procedures within a concierge, patient-centered experience. The Board-Certified Physicians, at iOBX are extremely experienced in successfully treating Sacroiliac Joint Pain (SIJ) and have devoted their careers toward treating Orthopedic conditions using Stem Cells from the patient's own body. We are 100% dedicated to Orthopedic Stem Cell Treatments (You probably wouldn't go to a part-time brain surgeon, So why would you go to part-time Stem Cell doctor or even worse a mid-level Physician Assistant or Nurse Practitioner). iOBX Physicians have extensive experience in precisely implanting areas in and around the SIJ and supporting structures using cutting-edge precision-guided imaging technology. Our amazing physicians always make sure to put the patient's needs first in a complete patient-centered process, that includes concierge in-depth consultation with a medical doctor, and continuous check-ups even after the treatment. The wonderful work of our team is reflected in all our independent 5-star reviews.
Don't Believe Everything
You Hear about Stem Cells
---
Are you being treated by Board Certified Medical Physician?
Are you getting a one size fits all static stem cell procedure or dynamic approach with a real-time adaptation of cells?
Is there a processing lab on-site, and do they check their cell viability count and cell populations?
Learn more
Countless independent 5-star reviews
Reviews Directly From Google.com

Waverley
My name is Waverley and I got my hip and knee treated in December and in March I got my back treated. I thought Dr. Tucker and the staff were very special. I had a positive experience with the center and this was a big factor for me in whether or not I would move forward with treatment. I was told 25 years ago that I couldn't have back surgery so I wanted a minimally invasive procedure and this...[Read More]

Michael
My 14yo son had a significant tear of his meniscus (multiple locations) from wrestling. Everything from consult through treatment was fantastic. Today he is pain free, has full range of motion and has completed and passed all physical requirements to be released back into sports. I am beyond happy that we chose stem cell treatments over traditional arthroscopic surgery where they would have...[Read More]

Bryce
I have had several iOBX® Stem Cell procedures performed. In total, I have had five of these over the years and overall I am pleased. They all worked better than I expected with the exception of the lower back. I went into that procedure knowing the stakes since I have had the problem for over 20 years and there was not much that could be done there by anyone in my opinion. I believe that Stem Cell...[Read More]
READY FOR THE iOBX EXPERIENCE?
Need a Sacroiliac Joint Pain (SIJ) Treatment? To begin your journey to healing, please call us to learn more about our comprehensive evaluations as well as our free "Inspired by Bio-Intelligence" onsite seminars.
Seminar RSVP: iOBX.com/free-stem-cell-seminars/
Call US: (980) 859-2340
SCHEDULE A CONSULT