Shoulder Bursitis Stem Cell Treatment
Natural Process. Quick Recovery. Shoulder Bursitis Stem Cell Treatments.
Shoulder bursitis (subacromial) defined:
Shoulder bursitis (subacromial) results when the then bursa or cushion over the rotator cuff (supraspinatus) tendon and the deltoid muscle becomes irritated and inflamed. Genetic factors, as well as posture and shoulder mechanics, can predispose to shoulder (subacromial) bursitis. Specifically, an irregular shaped acromion, slouched-forward posture, injury to the underlying rotator cuff tendon can be a precursor to bursitis. Pain is typically in the anterolateral shoulder and worse with shoulder activity.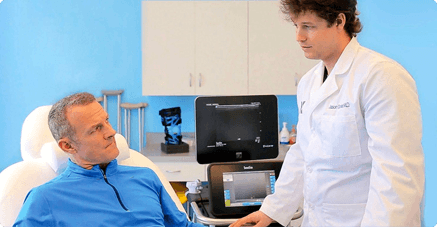 Downfalls of Surgery or traditional
treatments for Shoulder bursitis
Surgery for Shoulder bursitis is uncommon but many traditional treatments often lead to suboptimal results. Masking the pain with medications provides no lasting relief. Injections with steroid based medications in some cases may cause tissue weakening and deterioration and improvements may be temporary.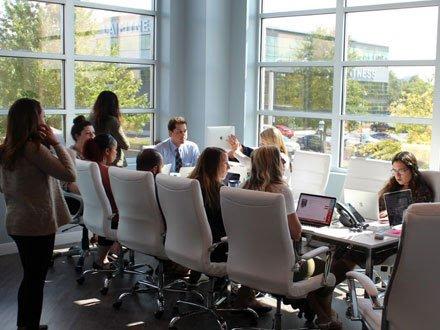 A Bio-Restorative Stem Cell procedure for Shoulder bursitis
A Bio-Restorative Stem Cell procedure for those with shoulder bursitis is an ultra-minimally invasive same-day injection procedure designed to alleviate pain and improve function with an aim at decreasing inflammation and providing healthy, lasting results. Stem Cells from your own body harness your own body's healing capability to naturally restore, reduce pain and get you back to doing the things you love.
WHY CHOOSE iOBX™ FOR YOUR TREATMENT
At its foundation, iOBX™ was created to provide advanced high-quality bio-restorative stem cell procedures and a concierge, patient-centered experience.
The Board-Certified Physicians at iOBX™ are extremely experienced in successfully treating shoulder bursitis and have devoted their careers toward treating Orthopedic conditions using Stem Cells from the patients' own body. We are 100% dedicated to Orthopedic Stem Cell Treatments (you probably wouldn't go to a part-time brain surgeon, so why would you go to part-time Stem Cell doctor or even worse a mid-level Physician Assistant or Nurse Practitioner). iOBX™ Physicians have extensive experience in precisely implanting your own Stem Cells into your bursa and applicable supporting tissues using cutting-edge, precision-guided imaging technology. Our amazing physicians always make sure to put the patient's needs first in a complete patient-centered process, that includes concierge in-depth consultation with a medical doctor, and continuous check-ups even after the treatment. The wonderful work of our team is reflected in all our independent 5-star reviews
Don't Believe Everything
You Hear about Stem Cells
---
Are you being treated by Board Certified Medical Physician?
Are you getting a one size fits all static stem cell procedure or dynamic approach with a real-time adaptation of cells?
Is there a processing lab on-site, and do they check their cell viability count and cell populations?
Learn more
Countless independent 5-star reviews
Reviews Directly From Google.com

Jeri
I came to iOBX™ with pain in my elbow. I couldn't work out at the gym or do my daily activities without pain that limited by quality of life. I had Bio-Restorative treatment done using by own body's cells and have been very pleased with results. I am now back at the gym and not inhibited by my elbow pain. I would highly recommend iOBX™ for a natural, effective approach to healing and pain relief.

Ace
Being a NFL running back for a decade took a toll on my body. Going on 2 and a half years ago I underwent Stem Cell treatment with iOBX™ for both knees and I couldn't be more happy with the results. I had cartilage loss, torn meniscus, loose ligaments, swelling and 10/10 pain especially in my left knee. Now I have virtually no problems with either knee and couldn't be more pleased...

Chas
They helped me with a severely arthritic great-toe joint. Their treatment combined with the therapy they recommended at the PT Center has enabled me to go from walking awkwardly to getting back into jogging. A professional, caring, and helpful approach to health care.