HAND & WRIST PAIN?
Avoid Surgery! Natural Process. Quick Recovery. Hand & Wrist Stem Cell Treatment!
Whether your hand/wrist pain is due to carpal tunnel syndrome or arthritis of your thumb or other joints you know very well how much your quality of life can be impacted. Traditionally, people have turned to NSAIDs, strong pain medicines, steroid injections, and even surgery. Unfortunately, these options are often merely a band-aid, offering no restorative ability. At iOBX, our advanced and ultra-minimally invasive growth factor-based (PRP) and stem cell procedures are aimed at providing extended pain relief in addition to aiding in the healing of arthritis and other conditions of the hand/wrist such as carpal tunnel syndrome. All patients are offered a comprehensive evaluation in which our board-certified medical specialists spend the valuable time needed to pinpoint the source of your injury and make treatment recommendations allowing you to be in control of how you start your journey of healing and getting back to a life of wellness.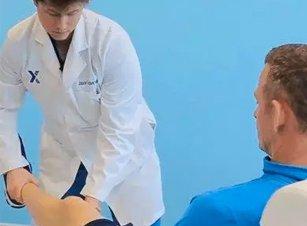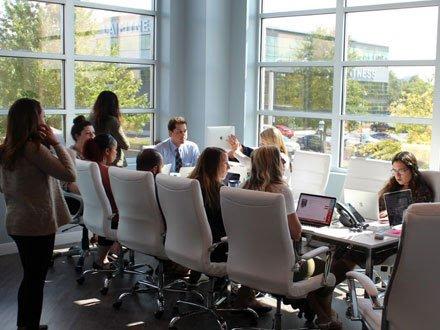 HAND & WRIST CONDITIONS THAT WE COMMONLY TREAT
Carpal Tunnel Syndrome
Osteoarthritis
Ulnar Collateral Ligament Strains and Tears (Tommy John)
Trigger Finger
Tendon Tears and Strains
TFCC Tears
Don't Believe Everything
You Hear about Stem Cells
---
Are you being treated by Board Certified Medical Physician?
Are you getting a one size fits all static stem cell procedure or dynamic approach with a real-time adaptation of cells?
Is there a processing lab on-site, and do they check their cell viability count and cell populations?
Learn more
Robert
I have had so many experiences with hospitals and surgeries but have never had such an awesome team of medical doctors and nurses. They are really connected with us as people. They were very detailed and spent time to determine the right Stem Cell treatment for me and my back and knee. It was great to see that you have fun as a team and enjoy working together...[Read More]
Laila
My pain started five years ago in my right knee. I had severe pain when I walked and flexed my knee or when I went up and down stairs. I went to an orthopedic doctor and he recommended doing MRI. The MRI results showed I had torn ligaments and menisci and thin cartilage causing bone friction and pain. So, he recommended different treatments, starting with traditional treatments like NSAID pills, Cortisone shots, SYNVICs injection and physical therapy...[Read More]
Chas
They helped me with a severely arthritic great-toe joint. Their treatment combined with the therapy they recommended at the PT Center has enabled me to go from walking awkwardly to getting back into jogging. A professional, caring, and helpful approach to health care.[Read More]