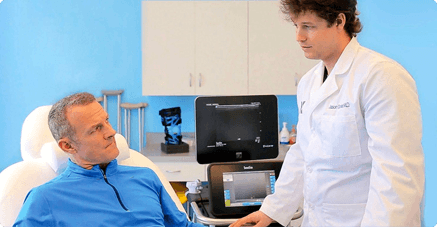 When you contact our Center your first interactions will be with one of our Patient Relations Coordinators (PRCs) who are available to answer commonly asked questions, book appointments, and obtain your medical or imaging records.  If you are interested in more information regarding a biologics Stem cell treatment or what sets iOBX apart from the rest we offer several complementary, no cost options to learn more including our on-site seminars or a Pre-consult with our Physician Assistant.
Don't Believe Everything
You Hear about Stem Cells
---
Are you being treated by Board Certified Medical Physician?
Are you getting a one size fits all static stem cell procedure or dynamic approach with a real-time adaptation of cells?
Is there a processing lab on-site, and do they check their cell viability count and cell populations?
Learn more
A comprehensive consultation with one of our Board Certified, Fellowship-trained physicians is the next step in determining whether a Stem Cell procedure is right for you.  During these appointments we set aside at least 90 minutes for each patient so that our physicians are able to full evaluate your orthopedic injury and answer any questions you may have.  During your consultation you will meet with our friendly staff, watch a brief informational video presentation that helps summarize what treatment involves, meet with one of our Clinical Assistants and then visit in-depth with a physician. The physician will gather additional history related to your injury/pain,  perform an examination, review pertinent imaging, and in many cases perform an additional ultrasound examination.  Our Physician will then discuss customized and pertinent treatment options specific to your injury/pain. Lastly, we want to ensure you have ample opportunity to discuss any questions you may have any questions/concerns about treatment so you are making an informed decision that is best for you. If you are an out-of-town patient and find it difficult to travel for an initial evaluation, we will make accommodations to ensure that you are able to speak with a physician via phone as part of an initial evaluation to gain better understanding of whether a treatment at iOBX may be the best course forward for you.
Inside our lab in our Charlotte, NC facility
Dmitriy d